NIGHTWALKERS, INSURGENT NOCTURNAL ECOLOGIES

Chrystel Oloukoï

︎︎︎
---
"Night Litany B" is part of a broader series of experimental shorts, entitled "black nocturnal" — a fragmentary and continuously expanding archive of engagements with nighttime in Lagos primarily, but also Boston and Johannesburg. Taking the night as metaphor and methodology, black nocturnal explores epistemologies of the dark entangled with logics of surveillance and criminalization in the afterlives of slavery and colonialism in Lagos.
i
An "anti-ethnography" of sorts, black nocturnal mobilizes an aesthetic of fragments, obliqueness and underexposure to refuse the violence of visualization, and asks what ways of seeing, knowing, and being might emerge from serious engagements with dark matters.
ii
Black Nocturnal Series

"Night Litany (A)", 2021, 20', digital
"Night Litany (B)", 2021, 9', digital
"Exposure", 2022, 12', 16mm film, digital, surveillance footage
"Frenzies", in post production, 16mm film
"Ire a Santiago", in production, digital
Openings

"On the night in question I was coming from my brother's house when I met the police. I was suddenly caught and a light was flashed on me. I was so afraid that I pointed to the nearest house & said that is my house. We went to Abudu's door: it was about 20 minutes to 9pm. The key found with me was the key of my own door. I was arrested. I had only a covering cloth on that night."
— Lawani, Ikorodu District Officer Criminal Record Book (1915-18).
"The King having been crowned, he is henceforth forbidden to appear in public streets by day, except on very special and extraordinary occasions; he is, however, allowed evening strolls on moonlight nights when he may walk about incognito. "
— Johnson,
The History of the Yorubas
(1921)
THEY CAME THAT NIGHT
For Léopold-Sedar Senghor
They came that night when the tom
tom
rolled from
rhythm to
rhythm
the frenzy
of eyes
the frenzy of hands
the frenzy
of statues' feet
SINCE
how many of ME ME ME
are dead
since they came that night when the
tom
tom
spun from
rhythm
to
rhythm
frenzy
of eyes
frenzy
of hands
frenzy
of the feet of statues
— Leon Gontran Damas,
Pigments
(1978)
"You could just be walking with your friends, taking in the cool air, and suddenly they'll shout "illegal walking". Without questioning! They'll not question you, there is no petition against you. They will not even search you, they will just say "enter moto!", their language is "enter moto!" It's like a kidnap style, there are no rules of engagement and police procedure, just "enter moto!" You have to defend yourself or run away. When we got older we got tired of running away, we stopped running away and be like arrest me na wetin I do you?"
— Proficience, November 2020
Themes:
Premonitions of Bodies
,
Counter-Scopic Regimes
Methods:
Fragments
,
Experimental
,
Film
[i] Dark cities are unpacked in
RUNNING IN THE SHADOWS: FUGITIVE MOVEMENTS ACROSS AND BEYOND THE DARK CITY by Jaquelin Kataneksza
[ii] For another piece on fragments as method, see:
A GEOPOETICS OF DUST by Aya Nassar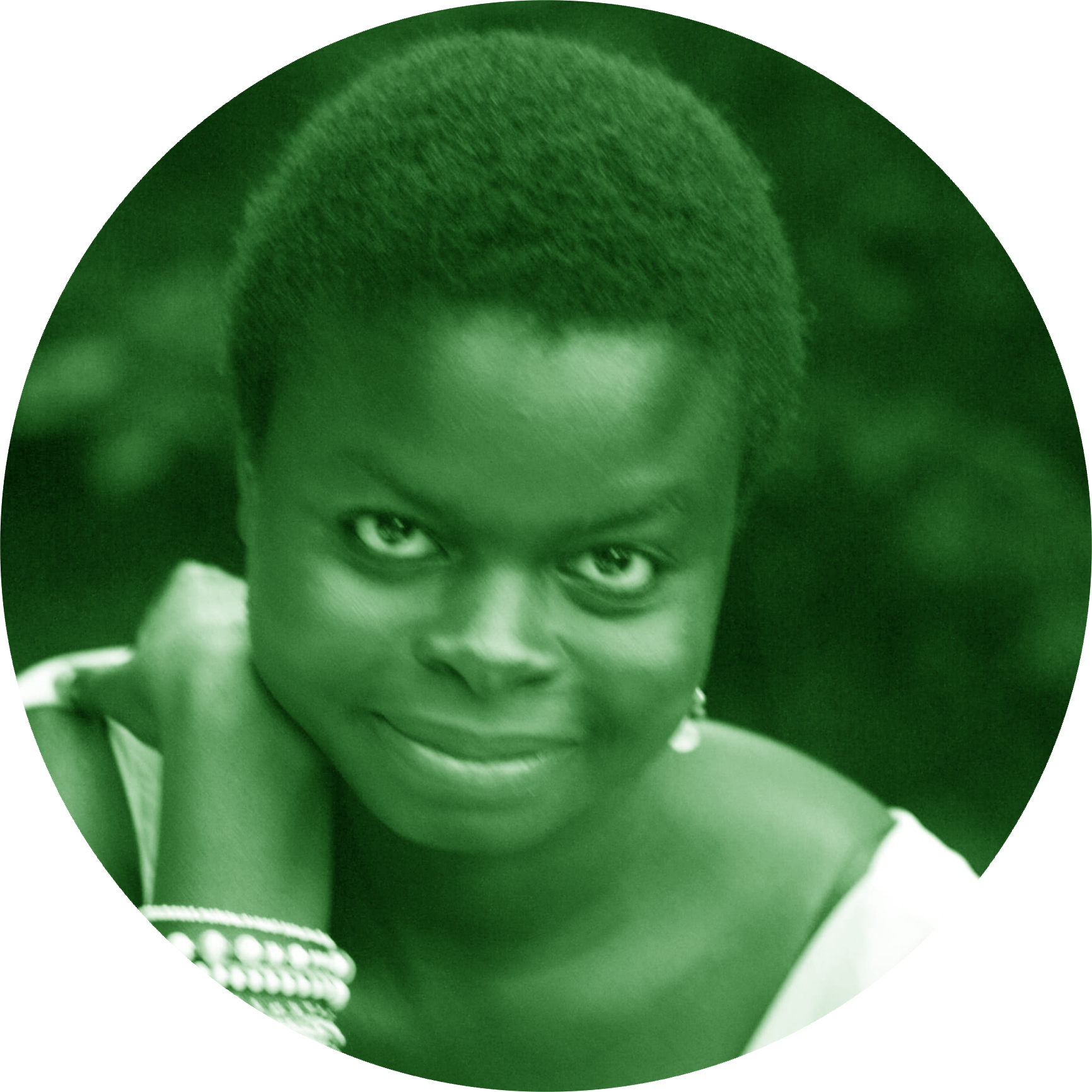 Chrystel Oloukoï
is a writer, researcher and curator, broadly interested in time, temporality, policing and the afterlives of slavery and colonialism in Black continental and diasporic contexts. She is pursuing a PhD in African and African American Studies and Critical Media Practice at Harvard University. She is currently researching and producing a mixed media project on imaginations of the night in Lagos, as well as the afterlives of colonial technologies of temporal discipline.
︎
@chrystel.nyx

︎
@_Onikoyi

︎
www.chrysteloloukoi.com